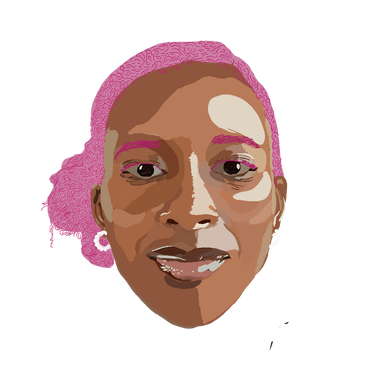 Kadi Diallo is a filmmaker, animator, and illustrator from Harlem. She co directed the short documentary, Sanctuary, a film about about organizers creating safe spaces for queer folks in NY and LA. Her work has been exhibited at Case Gallery, Saratoga Arts Gallery, and Shift.
Kadi cohosts the podcast, Mystic Gals. She is an associate producer at Rise-Home Stories, a groundbreaking collaboration between advocates and artists producing an animated web series, a narrative video-game, a podcast, a children's book, and an interactive web experience. Kadi produced and directed a 3-part interview series for Color of Change + Human Rights Watch, supporting the organizations' advocacy work surrounding H.R. 40.
As an animator, Kadi has created multiple pieces to accompany campaigns for Color of Change that have garnered 30k+ views online. She is currently developing a short stop-motion film entitled Nene.